Dr. Diane L. Giffen
Independent Optometrist Inside Visionworks at Summit Mall
Dr. Diane Giffen performs comprehensive eye exams that include testing for cataracts, glaucoma, and other eye disease. She is also therapeutically licensed and prescribes medications for eye infections and other eye disease.
In addition to glasses, Dr. Giffen also prescribes contact lenses, including colored, rigid gas permeable, bifocal, and soft contacts that correct astigmatism.
She
will speak with you about your visual needs on the job, at home, and at any sports or recreational activities so that she may prescribe the optimal correction for you.
C
omputer users who are experiencing eye strain should come in to get the best correction for their computer work.
Parents are encouraged to bring in their children for an examination. There are many eye disorders that are often not detected by school screenings, including amblyopia (lazy eye). If this common condition goes untreated it can result in permanently reduced vision in the affected eye. There are also a number of binocular vision disorders, which can interfere with children's reading and school performance. The earlier these conditions are treated, the better the child's visual prognosis. Children should have their eyes examined so that vision problems can be caught early and not affect their school performance and learning.
Adults should have their eyes examined at least every two years. If there are any general health conditions such as diabetes or high blood pressure, then examinations should be done at least every year because these and many other health conditions can cause disease in the eye. Contact lens wearers also need to be examined yearly to insure proper fit, vision and eye health.
About Dr. Giffen:
Dr. Giffen grew up in the Akron/Cleveland area. She completed her undergraduate work at the University of Akron, where she earned her Bachelor of Science degree in pre-professional biology. In 1997 she graduated from the Ohio State University College of Optometry, where she received her doctorate degree in optometry. While in optometry school, she became a member of Beta Sigma Kappa, the optometry honor fraternity. She has also been a member of the American Optometric Association for over 20 years.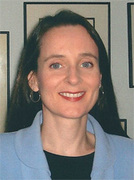 Office Hours By Appointment:
Diane L. Giffen, O.D.
3265 W. Market St. Suite 632

Akron, Ohio 44333

(330) 664-9767 Phone

(330) 664-9586 Fax
Vision plans accepted include Davis Vision, NVA, VSP, Spectera, CareSource, and more.
American Optometric Association Member